WHO SAYS YOU HAVE TO BREAK THE BANK IN ORDER TO LOOK GOOD?!
Use these three tips to save some money and get the most out of your budget.
#1

Think multipurpose
Identify and invest in makeup items that can be used in various ways. A good example of this are eye shadow palettes, cream blushes, powder foundations and lipsticks. These products can be used in multiple ways.
Eye shadows are the best because of their versatility. Eye shadows can be used to: fill in your brows, eyes of course, eyeliner, blush and even to contour and highlight.
Pro Tip: Look for a palette that has neutral colors and metallic shades that can double as highlighters.
Powder foundations are also great and multi-functional. Used dry they can provide a more natural coverage and wet they can offer full coverage. You get the benefits of foundation and powder in just one product.
Lipsticks can become a saving grace since they can double as blush and lipstick. We recommend creamy formulas that be easily blended. If you're going for a monochromatic look, you can even use it for eye shadow.
#2 DIY (Do it yourself)
Your kitchen may be a great place to find items to make some do it yourself skin care such as face masks and even setting spray. It's no secret that items such as honey, coconut oil, olive oil, aloe, etc provide excellent benefits for our skin and can help us keep beautiful on a budget. Pinterest has tons of skin care diy recipes.
Pro Tip: Make sure to test a small area to observe how your skin reacts before a full application.
3 - Show me the money
Cash back apps such as Rakuten are a great way to put some money back in your wallet. Online shopping is one of the easiest ways to shop, take advantage of deals and cash back apps. Hey, might as well get paid to spend.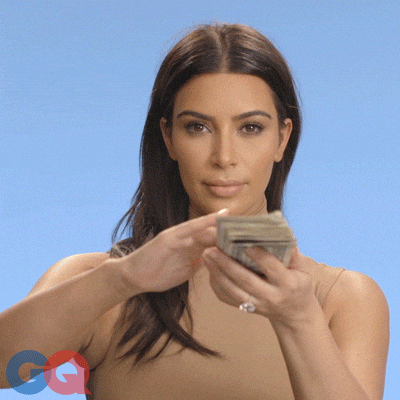 Do you have any beauty on a budget tips? Feel free to share in the comment section. We'd love to hear from you.